The team at Clear Quality are celebrating the company's 5th birthday today with a toast to its ongoing success.
The business was launched in 2017 by founder and MD Debbie Whitehead who decided to use her BS EN ISO auditing skills and 24 years of experience gained in the training and education industry to go it alone. Since then, the Rotherham based quality management consultancy has gone from strength to strength.
Debbie comments "The first year was quite daunting having never run my own business before. I began with a few referrals which quickly escalated following changes to the ISO9001 standards and within 8 months I had to take on Darren Forder, another ISO consultant."
The business now provides quality management to over 200 companies nationally and specialises in a wide range of ISO international management standards including ISO 9001, ISO 14001, ISO 50001, and AS9100 which is the quality standard for aerospace. It's also recently achieved its Accreditation Service for Certifying Bodies (ASCB) which allows it to certify businesses for specific ISO standards. They have also developed a bespoke online management system to help clients store and manage their individual ISO systems.
In 2021 the company set up a training division to complement the ISO consultancy and to support its customers. This offers apprenticeships in quality, leadership and management to a wide range of sectors, and is a perfect fit for those clients whose staff need additional skills to effectively manage their quality management systems.
Clear Quality also houses an online eLearning platform that offers over 50 bite-sized courses in quality, customer service, health and safety, human resources and information security to help senior management and staff quickly upskill in areas needed to run a successful business.
With the team currently at 13 strong and an Entrepreneur of the Year Award 2021 under her belt, Debbie looks ahead to the next stage of Clear Quality's journey. She comments: "I'm really looking forward to the next 5 years. My goal is to build on where we are today to significantly expand the training division and to become the UK provider of choice for ISO management consultancy.
I'm immensely proud of the team I've built along the way. It's their hard work, commitment, and dedication which has made this company a success so far and is the foundation for taking it onto the next level."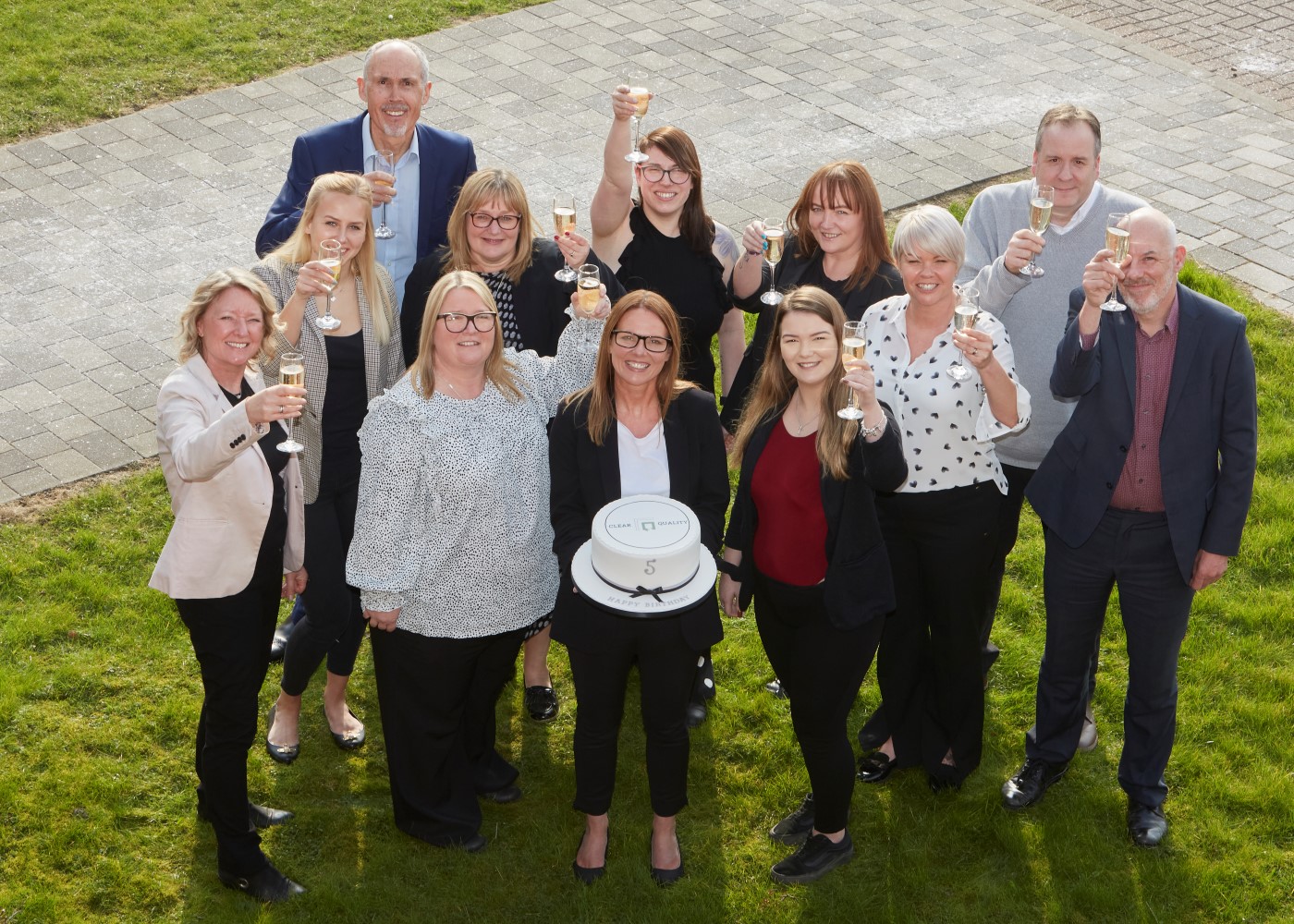 Get in touch with our friendly team today.