Clear Quality work in partnership with the following businesses to provide a wealth of products and services to meet our customers' needs. Our partnerships enable us to provide the best quality consultancy services including a range of online training courses, support with recertification, internal audits etc. Below we have listed our partners and their services for you.
---
Astrum Business Transformation works with businesses to increase their competitiveness. We do this through deploying sustainable techniques to improve quality, cost and delivery performance, and developing key team members' capabilities and skills.
We are able to guide an organisation through change, demonstrating to businesses how to implement change and engage the workforce, ensuring their people are a key part of delivering strategic business objectives.
---
Atex Help is here to guide you with development of your UKCA/ATEX / IECEX compliant system, in meeting the requirements of the Atex Directive 2014/34 EU or International Electrotechnical Commission System for Certification to Standards Relating to Equipment for Use in Explosive Atmospheres (IECEx System)
Understanding the UKCA / ATEX / IECEX Directive and standards
How to certify equipment, components and assemblies
Explosion and Product Risk Assessments
Explosion protection standards (e.g. (IEC)EN 60079,
(IEC)EN ISO 80079)
Explosion hazard area classification
Ignition hazard assessment
DSEAR -Dangerous Substances and Explosive Atmospheres Regulations 2002.
---
Bleam is a leading provider of Managed Cyber Security Services and Information Security consulting. We deliver cutting-edge enterprise class security services to UK SME's to ensure that they stay one step ahead of the cyber criminals and ultimately, stop data breaches.
Since our inception, we have helped organisations spanning multiple industries including Financial Services, Health Care, Manufacturing, Construction, Technology & more, to protect their brand and reputations, safeguard sensitive customer data and intellectual property and comply with regulatory and contractual requirements.
---
Specialists in keeping you safe from fire:
Fire alarm systems
Fire risk assessments
Emergency lighting
Smoke protection
Fire extinguishers
Fire warden training
Carbon monoxide testing
PAT testing
---
John Francis Safety & Compliance provide a wide range of support services to growing businesses so they can focus on delivering their core activities. Providing a range of safety and compliance services, our experienced and diverse team support businesses to not only ensure their legal obligations are met or exceeded, but their support structure enables and promotes successful business growth.
With extensive knowledge across our delivery areas, our clients will receive a highly professional and personalised service, with our full commitment to ensure our team maintains the perfect balance of both technical and practical experience.
We can provide advice and support to ensure compliance with the necessary regulations whilst recognising the challenges of cost, quality and programme.We work with a diverse client base, ranging from small organisation's with less than five people to larger global companies. We are able to tailor our approach to align with your ways of working to provide a collaborative and embedded service.
---
Serving the business community since 2004, we are a team of engineers, scientists & technical CEOs, MDs & Directors with commercial experience in the STEM sector.
The Qinesis approach is:
Facilitative rather than prescriptive
Supportive rather than critical
Focused rather than general
Thinking rather than technique led
---
We provide funded lean training to streamline efficiency and profits for your business.
Qualitrain and its delivery partners are leading providers of Lean Six Sigma-based training programmes, management and rail apprenticeships.
Qualitrain offer fully funded apprenticeship and distance learning solution suitable for individual learners and smaller cohorts.
---
Shane Walton is a logistics specialist and a highly motivated strategic leader with management, HR and operational experience. After commencing her career as a Graduate trainee for a large 3PL, Shane has spent the majority of her career working in the field of Logistics and Supply Chains and after successfully holding a number of senior managerial posts in the profession, established Shane Walton Consulting to provide organisational and people development support, information, advice and guidance. Skills and personal development are at the heart of the vision for professionalising logistics and supply chain professions, as well as promotion of best practice to enhance the professionalisation of the industry and recognition for the logistics function within key industry sectors.
---
Simple CPC deliver DCPC mandatory training. All our courses are fully accredited by JAUPT and count for 7 hours of periodic driver CPC training. All courses are available online, you need a webcam, microphone, fast and stable internet connection and a computer, tablet or smartphone that meets the minimum requirements.
Modules available:
Future trends
Health, fitness and success
Drivers hours and tachographs
Rules and regulations
Improving driving standards
Simple CPC can also offer in house online Driver CPC training and can develop bespoke online Driver CPC courses to meet your needs.
---

Professional Energy Purchasing is an independent Energy Management specialist with over 30 years' experience in the energy market.
They work with all major utility companies in the UK to provide competitive gas, electricity and water prices for members.
They also provide independent energy audits to identify potential savings, helping members to reduce energy and plan for Net Zero climate targets.
Helping businesses move towards a Net Zero future:
Efficiency assessments of operational activity, building optimisation and uses of energy.
Detailed reporting providing energy reduction proposals, renewable energy supply options, better building optimisation, behavioural change advice, investment costs and ROI payback periods.
Sourcing and project support for the implementation of renewable energy supply.
Green energy procurement and energy funding advice.
---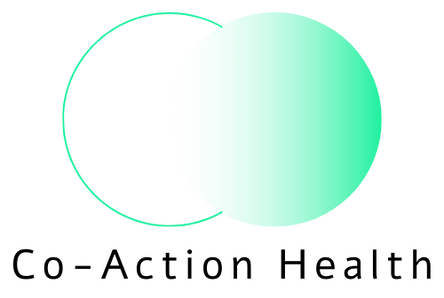 Co-Action Health is a provider of health and wellbeing services, specialising in improving health in the workplace. Whether it is physical health, mental health or often a combination of the two, Co-Action Health works together with businesses to address all areas of health and wellbeing.
Building happier, healthier, workforces; promoting a culture of good health and wellbeing; increasing staff satisfaction and facilitating a workforce and workplace fit for the future, our services not only treat and manage current concerns in the workplace, but also provide employees with the tools & knowledge they need to self-manage their own health; promote autonomy; futureproof the workplace & help create healthier working environments.
In-house clinics.
Seminars and workshops.
Group activity classes.
Health assessments.
Wellbeing days.
Bespoke packages.
Make your workplace the place to work with Co-Action Health
Read the Co-Action Health Service Brochure