Training Providers must now demonstrate conformance to two international standards.
Read on to find out more.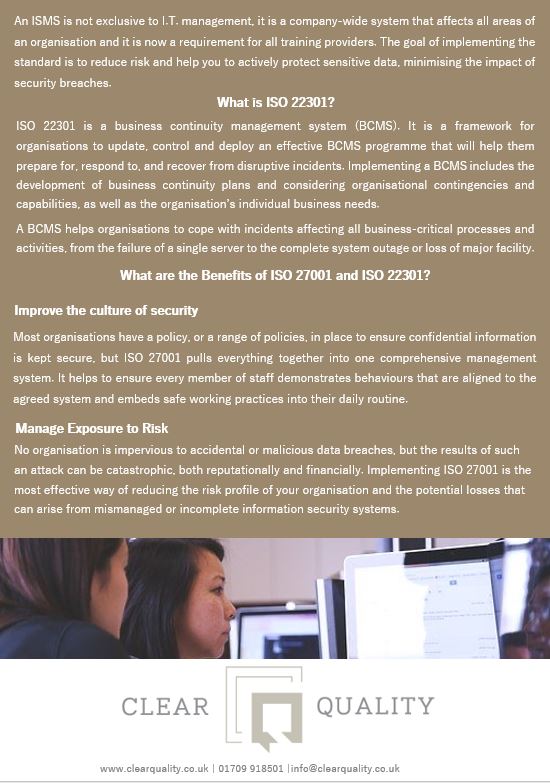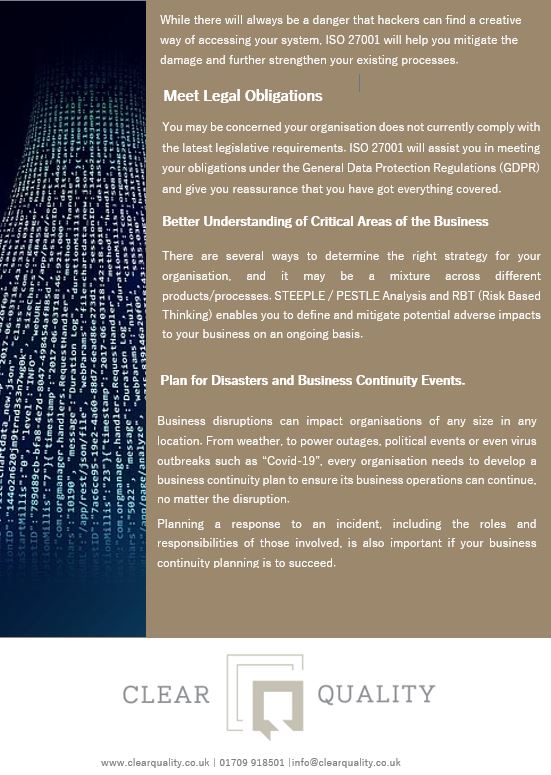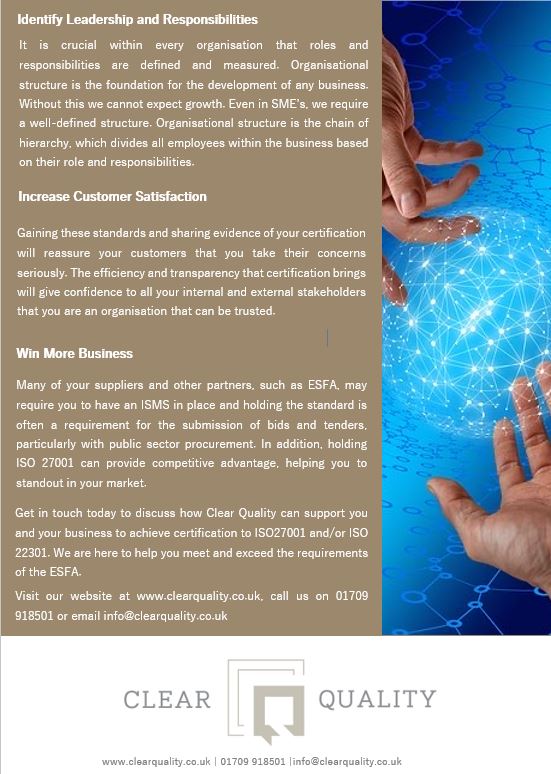 Whatever your requirements are, get in touch, explore the website and discover Clear Quality's effective, friendly team that can help you move towards accreditation today. Our Managing Director, Debbie Whitehead, says, "At Clear Quality, we will provide you with clarity and vision for your business through implementing a structured, customised quality management system. A risk and process-based approach are used to define your business objectives and strategic direction, identifying continual improvement throughout.