Key Areas for Consideration to Implement and Maintain ISO Standards
We're often asked the same kind of questions by existing and prospective clients. Here are some key areas to focus on to help with achieving and maintaining ISO certification.
---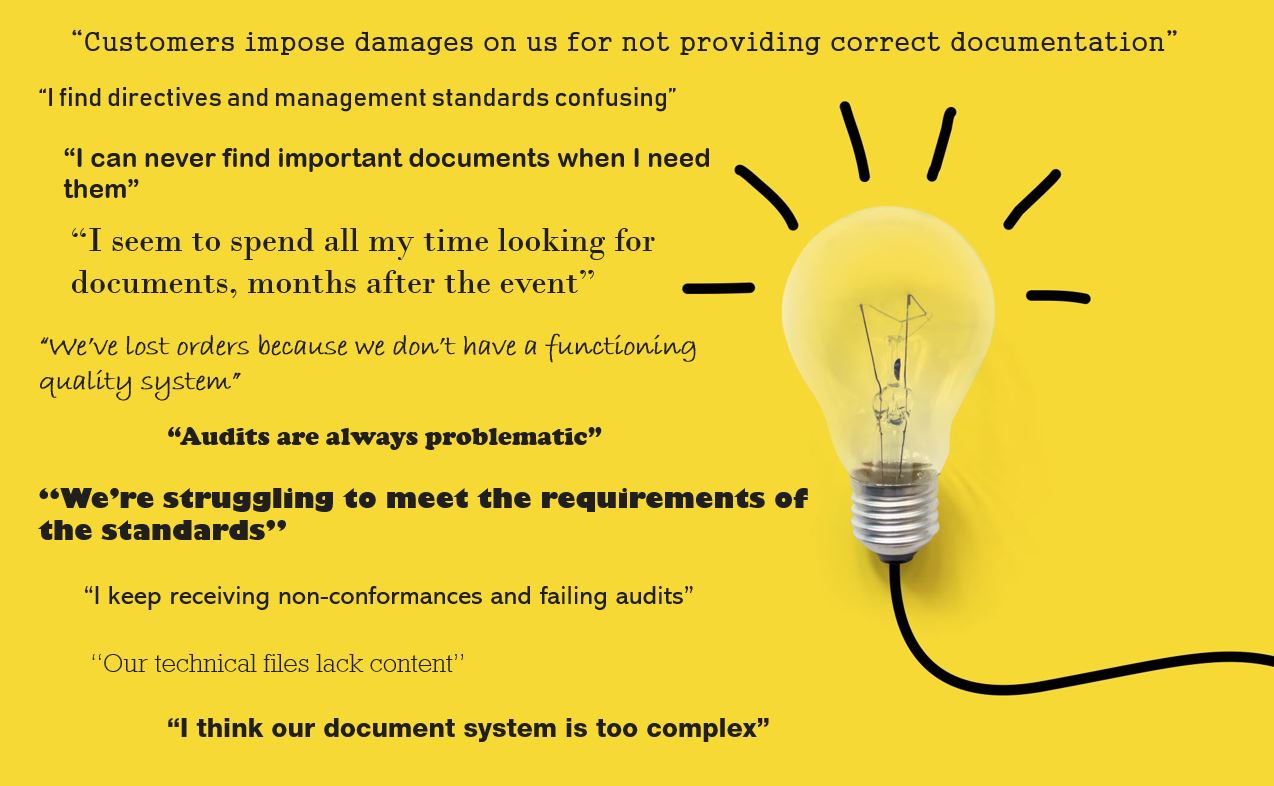 Document Systems
Gap Analysis
Perform a GAP Analysis against:
Quality system
Customer requirements
Standards or Directive
Management expectation
Document Route Planning
Flow chart the route for project/product documentation
Show the interfaces between each department
Receiving and Filing Supplier Documentation
Ensure documents are requested
Identify the supply route for supplier documents
Identify the filing / retention / retrieval process
Ensure the accuracy and content of documents
Create a documentation tracker
Transmittal process
Ensure there is a clear and traceable transmittal process between departments, customers, suppliers.
Ensure the revision status of documents is maintained and there is a control process for obsolete revisions.
Project Document Sets
Technical File content
CDM Files
Quality File
Manufacturing Record Books
Installation Records
Operating and Maintenance Manuals
Data Sheets
Test Records
Factory Acceptance Testing
CE Certificates
Handover Packs contents and population
Inspection Reports filing and retrieval
Internal and External Inspections
Dimension Reports
Department Handover Reports
Motor and Electrical Test Reports
Identifying Bottlenecks
· Skills gaps and training needs
· Departmental handover
· Unclear / complex / confusing processes
· Gain clarity on who is the process owner.
System Audits
Independent audits
Audit from concept hrough to completion
Document audits and production Audits
Design Standards Verification